In this post we are going to be mentioning you regarding the list of Bollywood celebrities and their cars, simply check out the details in below.
Katrina Kaif with her Audi Car
This pretty and hot actress Katrina Kaif owns an Audi Car.
Bipasha Basu with her AUDI Q 7 Car
Bipasha Basu owns an Audi Q7 car.
Shahid Kapoor with Jaguar A Car
As well this chocolate hero has got a Jaguar A car.
Varun Dhawan- Audi Car
Varun Dhawan owns an expensive Audi Car.
Ranveer Singh Car
The Raam Leela hero, he too owns this special and expensive kind of car.
Deepika Padukone- Audi Car
We have got this endless talented Bollywood beauty; she has got this Audi car, the perfect car for her!
Hrithik Roshan- Mercedes Benz Car
Hrithik Roshan has got an expensive Mercedes Benz Car.
Sunjay Dutt- Ferrari Car
In this picture it shows that the Khalnayak actor owns an expensive car!
Shah Rukh Khan BMW Car
Bollywood Super Star Shah Rukh Khan has the expensive BMW ride which he love a lot to drive it.
Imran Khan Red Ferrari Car
This cute actor owns a beautiful ride which is a Ferrari car.
John Abraham with Lamborghini
The one and only John Abraham has got a very expensive Lamborghini ride, has also been the fan of buying expensive cars.
Ranbir Kapoor Red Audi Car
The BARFI guy Ranbir Kapoor who owns an Audi car, this red color seems favorite of him!
Riteish Deshmukh Mercedes Benz Car
As well Riteish Deshmukh owns this Mercedes Benz Car, it is quite an expensive car!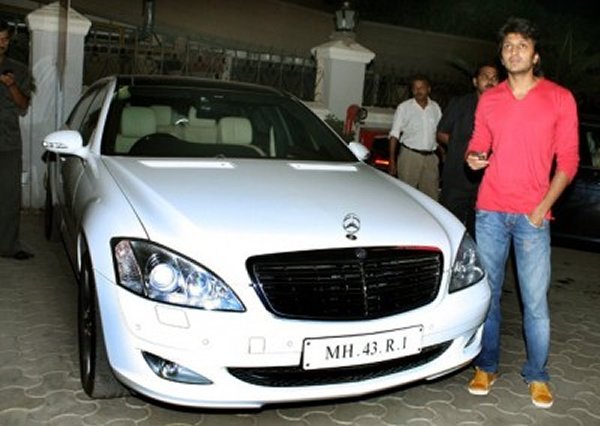 Salman Khan Audi A8 Car
The Bollywood Super Star Salman Khan love to ride an Audi A8 car, which is his special one.
Therefore, this is the list of Bollywood celebrities and their cars.